Nurturing our love for authentic Latin and Mexican cuisine
Chanos is a Fast, Casual restaurant | No dine-in, Only Delivery and Pickup
A Taste of Excellence
Crafting Unforgettable Culinary Experiences
One thing is for sure, Latin food is COLORFUL, VIBRANT and very TASTY! The variety of fresh products is absolutely incredible, as diverse as their many landscapes. Latin America's geographical situation and rich cultural history (Aztecs, Mayans, Incas, Guaranis, Tainos, European colonizers & Asian migrants to name a few) profoundly influenced its population and their food.
We found ourselves CRAZY about Mexican tacos, burritos, nachos, guacamole, chips and the many different salsas, who isn't? IN LOVE with Caribbean rice, beans, queso frito, maduros, yuca fries and tostones, yummy! OBSSESED with amazing South American soups, empanadas, grilled churrasco, ceviche and exceptional coffee. And MAD about flan, tres leches cake and corn cake! Combine all that with our PASSION for good food, GOOD REAL FOOD that is. CHANOS IS BORN.
We decided to bring OUR LATIN FOOD INFATUATION to you, all under one roof, after all, WHY LIMIT OURSELVES TO ONE LATIN COUNTRY WHEN YOU CAN HAVE THEM ALL?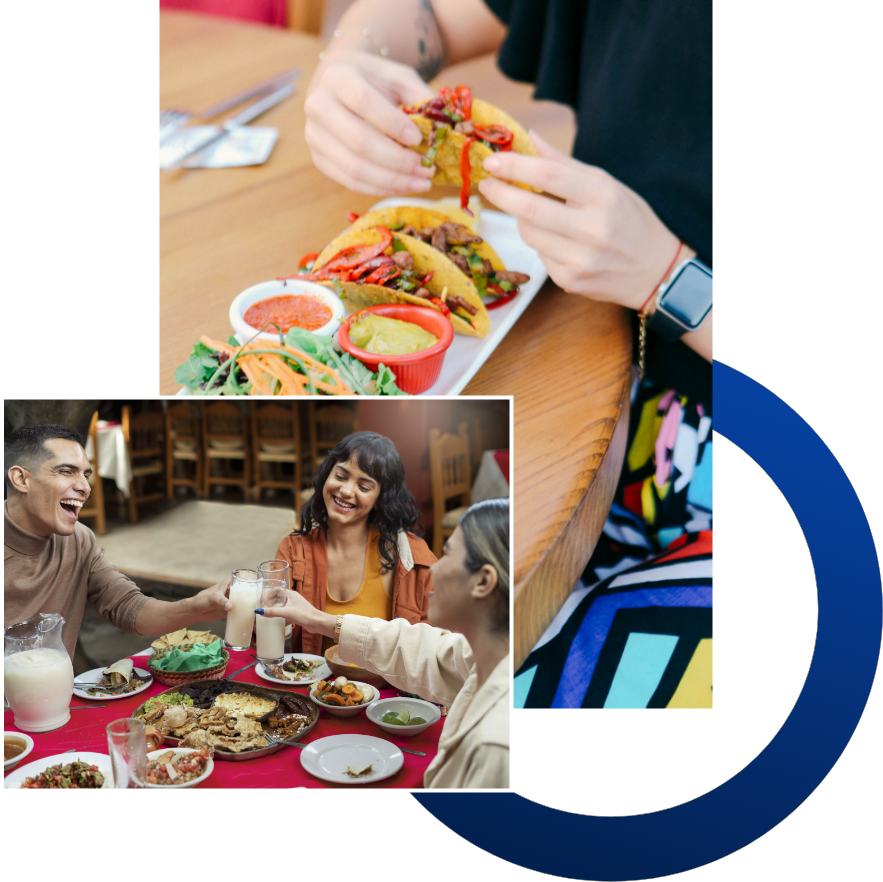 Chanos Hours: Open 7 days, 11 am to 9 pm
Last Delivery Order will be taken @ 8:15 pm